Click GO to Find
the BEST
AIR FARES!
Complete the info below to get more info on discount fares and Holiday Deals!
Finding an Auto Rental Company!
Having found some great flights to Europe, the next step was to find a good rate on an auto rental. This is pretty much the same tedious task as searching for airline tickets except there are more variables. With airline tickets you have fare + taxes + maybe a service charge. With an auto rental you have an airport tax(if you pick the car up at an airport), VAT tax, liability, theft, damage waivers, road tax etc.... trying to compare different companies is like trying to compare apples and oranges.
My first piece of advice is to write down each of your quotes and make a note of exactly what is covered and what isn't. Some companies include all the "extras" in the quote while others don't, so what at first looks like an incredible fare turns out to be not so incredible when all the charges are added up.
Auto Europe makes it easy for you to get the best discount car rentals in Europe, Whether you need you need a subcompact auto, compact, midsize, or luxury full size auto rental car, Auto Europe can meet your needs..
We also offer hotel reservations to help you find
accommodations to match any budget.
Click on the car below to get a quote or book your reservations
(you will be able to get the rates without purchasing-just follow the instructions)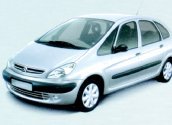 The other thing to watch out for is the name of the company that you are searching with. The same company often appears on many different web sites(affiliates) and so you end up searching the same company many times thinking that it's a different company. Make a note of the name of the company and keep an eye out for similar logos that appear on many different web sites.
I wish there was a golden rule on which company to use, but just like the airlines and airline ticket search engines no one company or airline has a monopoly on the lowest fares in all markets. Avis could have better rates in England, Enterprise rentals in Spain, Hertz in Germany etc.... So far, with my searches in Italy I have found that Thrifty has the best rates.
One other thing I tried was a Google search using "Italy Car Rentals". This search helped to bring up a lot of the less well known sites and a few searches on the engines that came up resulted in some promising rates. I've been playing around with the search engines for a couple of months now and haven't come across anything that made me thing I had to buy it now. After a couple of months I have a pretty good idea of the fares and will keep searching until I find something that looks exceptional. I don't think there is any reason to jump on anything yet... hopefully I'll come across some kind of discount or special rate that will make the wait and search worthwhile.